For Survivors Of Trauma At School, Pandemic Is One More Disruption
PARKLAND — For the senior class at Marjory Stoneman Douglas High School in Parkland, the fear and isolation of the pandemic were layered on top of an already traumatic few years in school. The students graduating this year were freshmen when 17 people were killed and 17 others were injured during the 2018 shooting at their school.
We checked in with students and teachers about what it's like to finish high school during a pandemic while still trying to heal from the violence that upended their time at Stoneman Douglas.
Here, we've pulled together pieces of our conversations with them about the layers of their experiences.
Eden Samara and Nicolle Martin are both seniors, and they work together on the school yearbook. Sarah Lerner is their yearbook advisor. Diane Wolk-Rogers is a history teacher who recently retired.
The following reflections have been edited for length and clarity.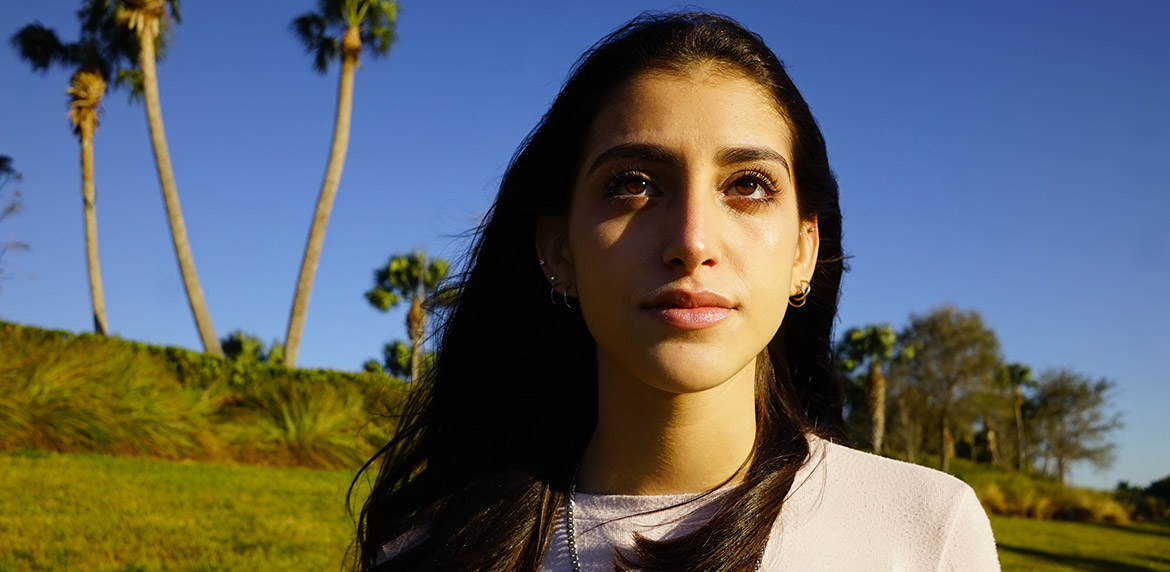 Eden Samara
17 years old, senior at Stoneman Douglas
The first two weeks of quarantine were kind of similar to the first two weeks that we got off of school after the shooting. But there is one major difference that definitely defined everything for me, and that was being with people.
We had each other to lean on. And with the pandemic, it was complete isolation. Like, quite literally, from the very beginning.
I just thought to myself, "OK, it's just going to be the rest of this year. We're not going to do much. It's going to end and then we'll start again my senior year."
But, evidently, that's not how things played out.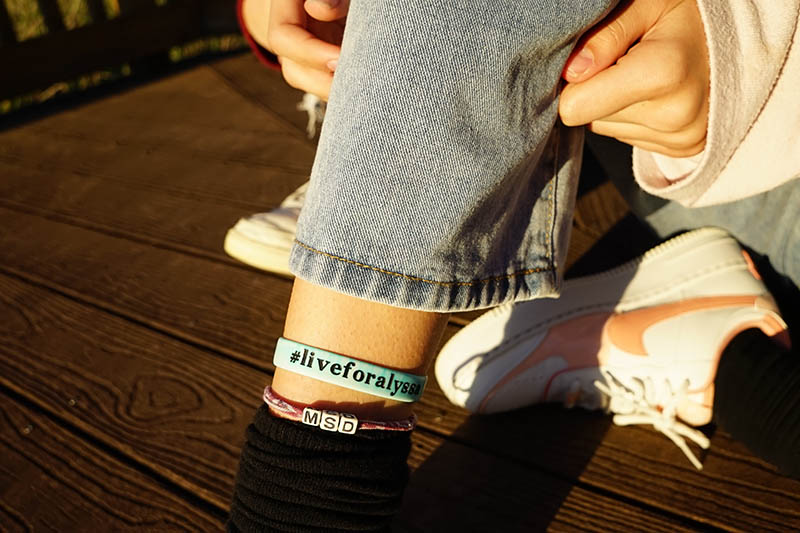 I feel like I've lost so much of my motivation and my work ethic, my ability to sit down and complete a task or study for a test. We're going to have a big problem, you know, learning how to work hard again.
Once in a while, you get a teacher who really cares about what they're teaching you, and they're passionate about it. It was actually kind of sad to watch some of my more passionate teachers lose their spice — the excitement that they used to have for teaching.
Sarah Lerner
English and journalism teacher, yearbook advisor at Stoneman Douglas
Last year, it did start to feel better. I wouldn't say that we hit our stride, and, "This was our year!" But it definitely did feel more like school used to feel.
And then the pandemic hit.
The balance between being available for my students, and taking care of myself, and being the glue that holds my family together — it weighs very heavily on me.
I'm not going to lie: I am struggling. I have struggled.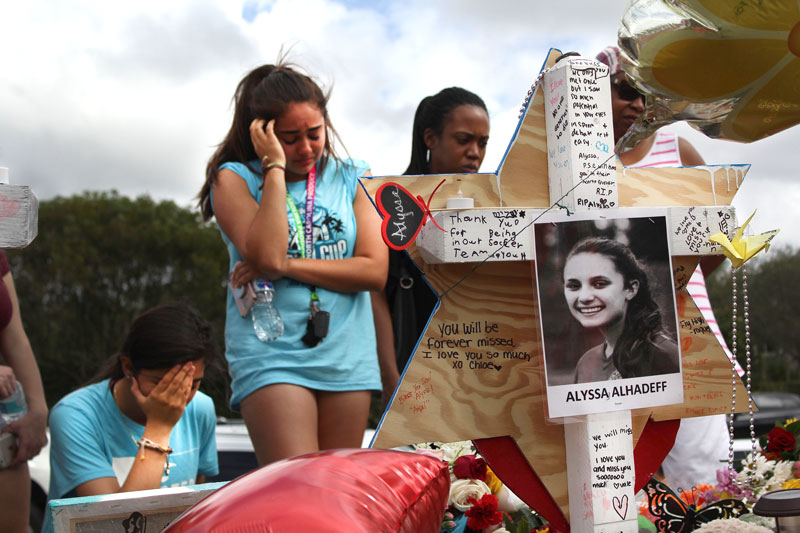 I remember after the incident at school — and I guess it was within the two weeks that we were off — it is such a blur to me. My husband and my parents and friends did a lot to help me and help keep this ship afloat.
Now I am the mental health counselor for my children, my own children. I am a sounding board for my students. I have become the IT department in my house.
On Dec. 11, I woke up feeling a little congested. I didn't know if it was because the weather changed. I found out that I was positive for COVID.
My husband went shortly after me. Then he tested positive. Then all four of us were positive: my son and my daughter.
It does make me angry.
I'm very thankful that we are all OK, and our symptoms were so mild, and nobody was hospitalized and on a ventilator. I know what the alternative could be.
I need for restaurants and other places to close so that people stop spreading this disease.
I need teachers to get the vaccine so that we feel safe being on campus and being around the students.
I need all of the students to actively participate, so I don't have to constantly ask if they can hear me, because nobody's answering my questions.
I think this is all doable. I think it all starts at the top, and it's all about failed leadership and a systemic problem.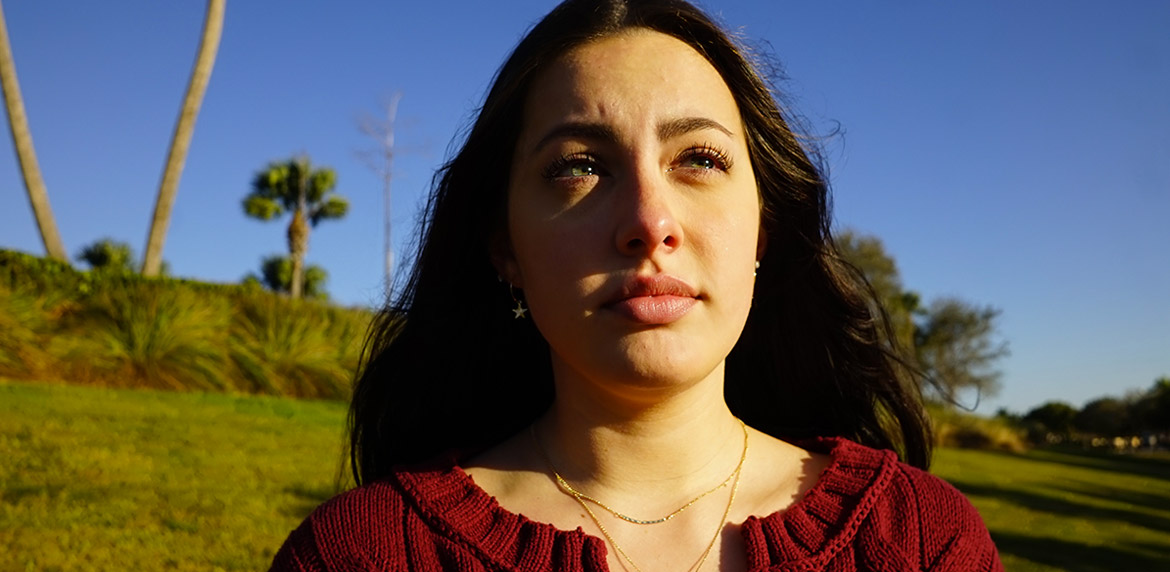 Nicolle Martin
17 years old, senior at Stoneman Douglas
My dad is a doctor, and he worked with all the COVID patients — to this day, he still is. And I would see him come home from work, completely exhausted, in tears over the people that he was seeing dying in front of him every day.
At that point, I was like, "I'm not going to think about school right now. Like, that's not the main issue happening."
I went back to campus one time this year. And when I went back to campus, I immediately felt the stress, and I started to get a little bit dizzy. It just felt like I was kind of on edge the entire time I was on campus. And I realized that when I'm at home, I feel a lot safer. I don't feel like I'm in constant danger at home.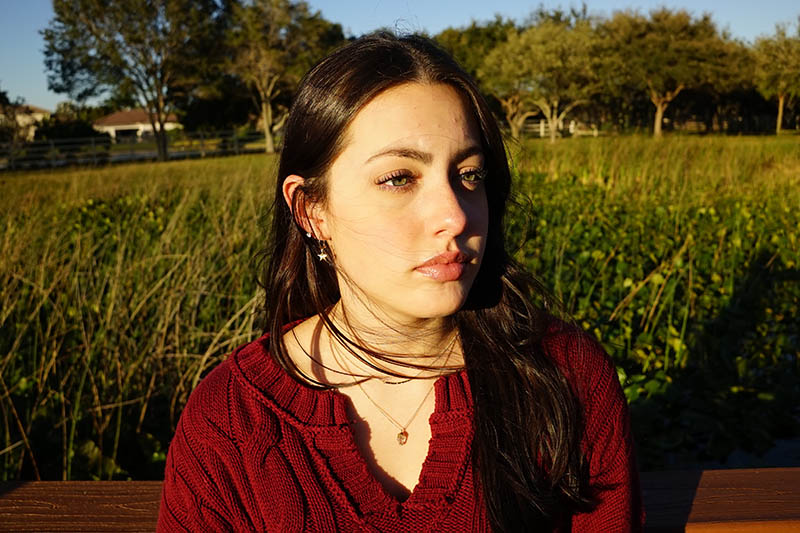 I think if a lot more priority had been put on the teachers, the teachers would have felt more inclined to teach students, and they would feel a lot better about — and more excited to teach — their lessons and get on to class every day. And in turn, students would be more engaged, and they'd be more excited to learn.
I think a lot of high school was centered around just taking care of my mental and physical health because it was just destroyed, completely, after the shooting.
I was forced to grow up and live through a lot of things that you don't typically live through at the age of 14.
I'm really, really excited for college, just because it's a fresh start, and I want to have the opportunity to just be a kid.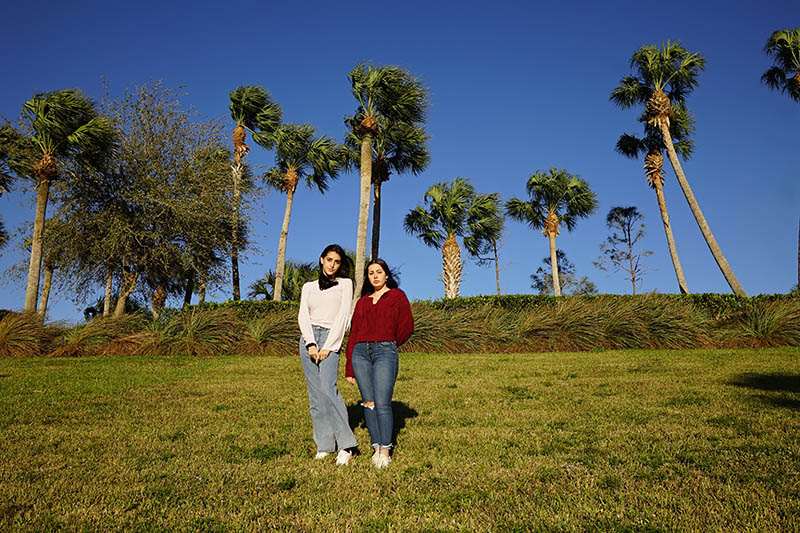 Diane Wolk-Rogers
History teacher, recently retired from Stoneman Douglas
It was like after the shooting: everything changed again. The way that we were teaching [in the spring, when school closed], the schedule, everything — everything — changed again. Honestly, for me, and I know for my fellow teachers, it was a trauma reaction. And then I said, "OK, I've got to find the calm in myself, so that I can think rationally."
It's really difficult to focus on learning when you're in fight-or-flight, you're in survival mode. And I learned skills of meditation, imagery, movement that really helped me. It's like a toolbox. And when I feel my amygdala getting hijacked, and I feel that fight-or-flight coming on, or I feel triggered, I go to that toolbox, and I'll pick one of those — whether it be breathing, dancing and shaking, imagery. It just really, really helps me be able to move on.
Last June, I retired after spending 35 years in the county.
I'm smiling right now, because I just got an email from a student who was so excited: "Miss Wolk-Rogers, I just got into Emory University!" And then I got another text from a student: "I just got into the honors college of the University of Central Florida!"
The next chapter is coming, and it's going to be a really, really positive life for them. Because they've developed the resiliency and the grit that they need, and they know how to deal with life's uncertainties.
It's my hope that finally we put our resources into making public education equitable for all. Because if we don't, we've lost an entire generation of students to this pandemic. Not just one year. An entire generation.
And it's really important for our teachers — in order for them to be able to do the best with their students, they have to take care of themselves. The governor and, I think, the school board should certainly create more opportunity for the teachers to give their input, because they are the experts. They're the ones that are going through this.
We can move on and find joy in our life again. Following the shooting, and learning these tools, and having the resiliency to get through that, prepared me so much for the coronavirus. I had my toolbox ready.
Post-traumatic growth is there. It's a real thing.
Funding for "Class of COVID-19" was provided in part by the Hammer Family Charitable Foundation and the Education Writers Association.