Black Students At HBCUs Embrace Therapy Amid Pandemic And Racial Injustice
MIAMI GARDENS — As the student-body president at Florida A&M University, Xavier McClinton deeply missed the unique culture and traditions — bright homecoming festivities with lively bands, hyped football games, senior year celebrations — that were sidelined by the pandemic.
"Trying to internalize things never works, and it never helps," McClinton said. When he felt anxious as the pandemic worsened, McClinton often called his dad or close friends to vent.
And then the summer's racial justice protests "put fuel on the fire."
"I've even gone to a counseling session or two to find a way to verbalize some of the things that I'm feeling and expressing," McClinton said. "It's good to know that I'm not alone in that aspect."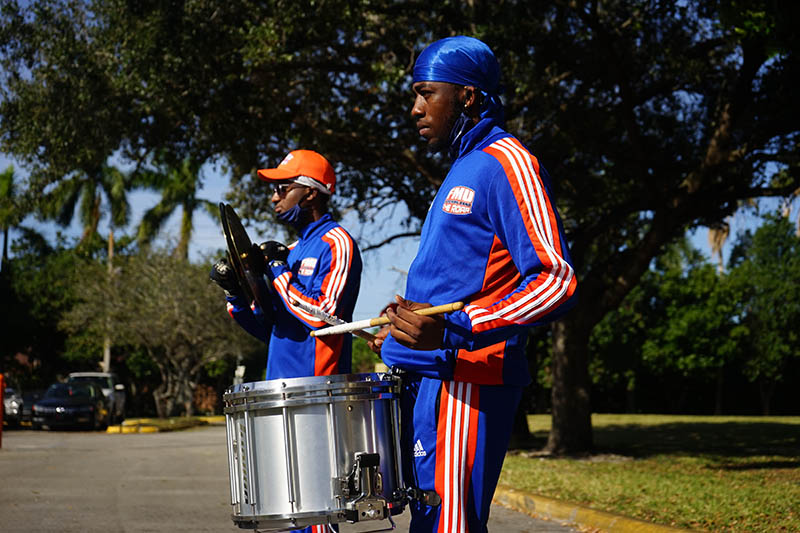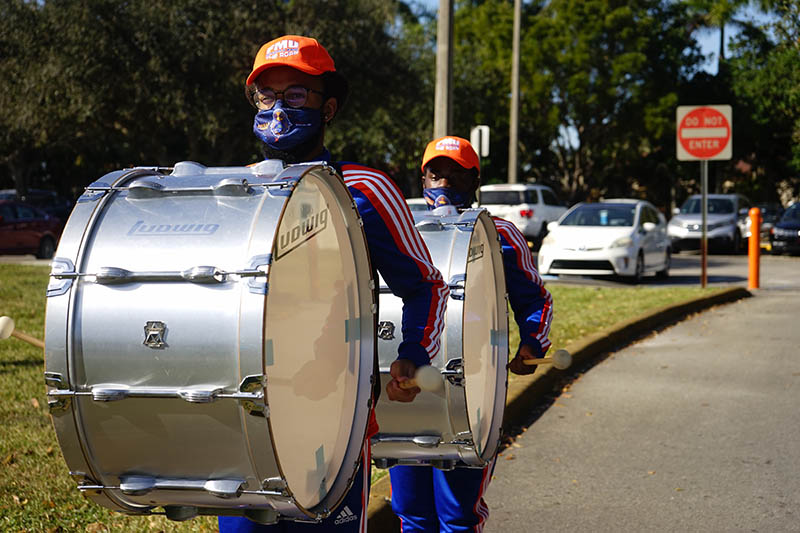 Students like McClinton at historically Black colleges and universities in Florida are finding different ways to cope with illness, grief, family obligations and uncertainty. For the multiethnic Black community, COVID-19 has been an added stressor atop another centuries-long pandemic: racial injustice.
"I think the isolation, the virtual learning, everything else that's going on, has taken its effect on every student in some way," said Jason-Anthony Prendergast, the counseling director at Florida Memorial University, the only HBCU in South Florida.
FMU, in Miami Gardens, enrolls about 1,100 students, two-thirds of whom are Black.
Black people in the United States are more likely to suffer from underlying medical conditions that result in severe cases of COVID-19, more likely to have jobs that expose them to the virus, and more likely to die of COVID-19. The COVID-19 mortality rate for Black people in the U.S. is 136.5 per 100,000, according to APM Research Lab, a nonpartisan research organization from American Public Media. The death rate for white Americans, in contrast, is 97.2 per 100,000.
And a legacy of racism and unconscious bias in the healthcare system has exacerbated disparities in access to quality health care for Black people.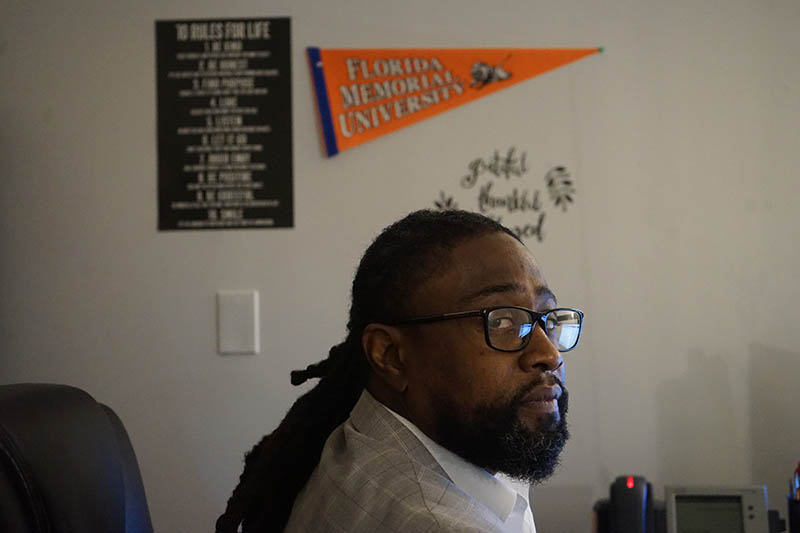 Prendergast witnessed the many catastrophic impacts of the pandemic on his students.
"A student who was really depressed was brought into the office after a suicide attempt," Prendergast recalled. He said the student was "Baker Acted," referring to a Florida law that allows people with mental illnesses who appear to be in crisis to be involuntarily held and examined by health officials for up to 72 hours.
"When I got to speak to [him], I found out that he lost his family — pretty much all of his family — to COVID."
"Not being able to attend funerals and to be part of the process and just grieving by himself, really just broke my heart," Prendergast said. "It's just really unfortunate that a lot of students are having to deal with the reality that COVID has taken their loved ones."
Prendergast said the stress of the pandemic came with increased alcohol and drug use among students. He saw the slipping grades of previously straight-A students.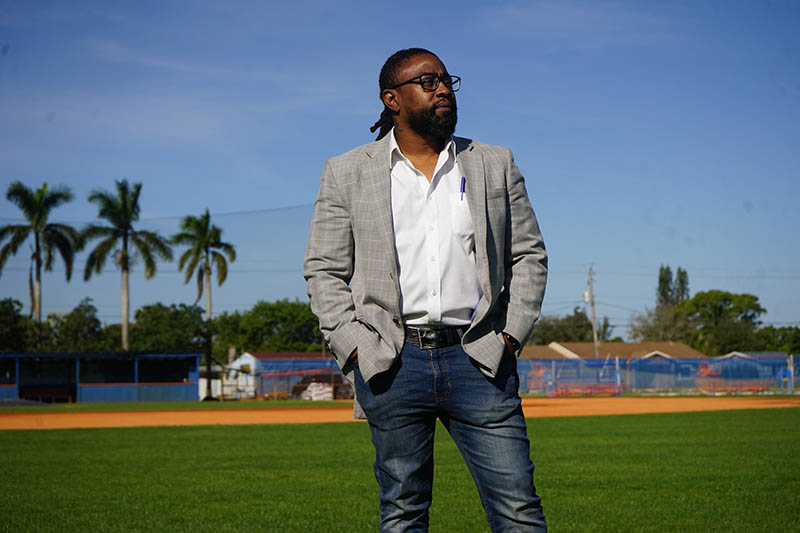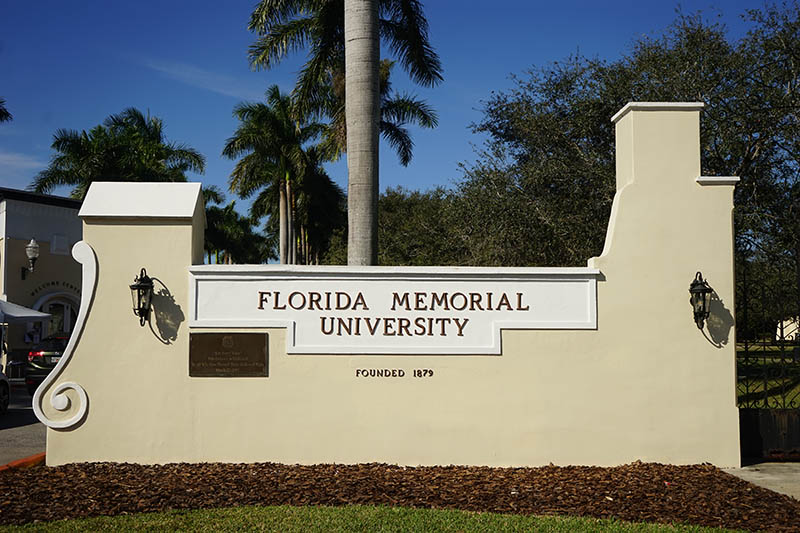 Prendergast, who is the only full-time counselor at FMU, said there's been a greater demand for mental health services during the past year of the pandemic and racial justice protests. To meet the need, FMU is connecting its students to virtual counseling through an app.
Prendergast said providing a mindfulness platform, a meditative safe space for students to be heard, is one of many helpful paths to alleviate some of the negative coping methods — like the over-reliance on smoking, drinking and other behaviors.
"Keep in mind that a lot of the outlets that our young people had before to burn off steam — to burn off this energy, to connect with each other — are no longer available," Prendergast said.
Parks. Basketball courts. Student lounges.
"The outlets have not been there," Prendergast said. "The resources have always been limited, but now, they're nonexistent."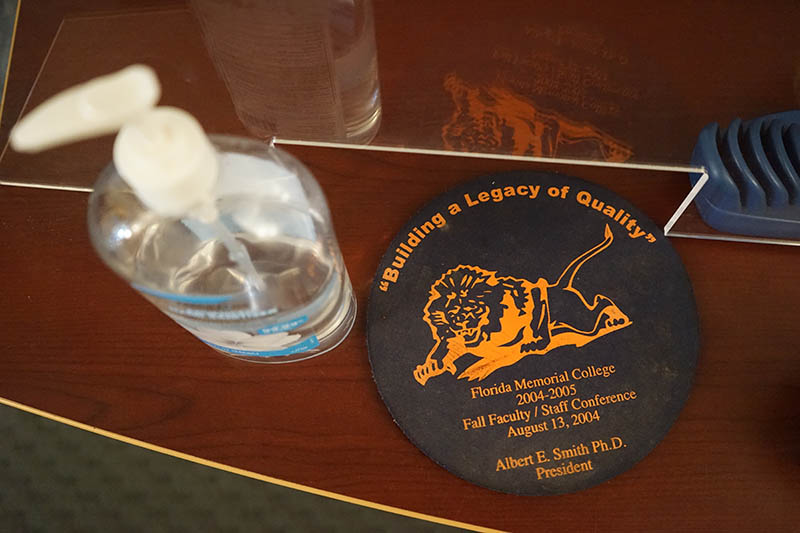 Healthier Outlets
There are relative success stories, though. To cope, students have found solace in volunteering and group talk sessions.
At FAMU, McClinton helped students cope with the non-stop chaos. There were virtual vigils in partnership with Florida State University, also located in Tallahassee.
"We wanted a space for students to come in, be able to speak about what was on their heart. Because, from an SGA [Student Government Association] perspective, we're not counselors. We're not therapists," McClinton said. "So a lot of what we can do is open up an area for people to vocalize what they've been thinking."
McClinton said he emphasized the importance of seeing a therapist at the university and has worked with the counseling office to market sessions in different ways — an attempt to make the service more appealing to new students.
As the protests and pandemic raged on, there was one particular event that stood out for him. He mentioned student-athlete Blake Simpson, a defensive back for FAMU's football team, who led a protest in the fall of 2020.
"This moment really changed people's eyes and mindsets and really readjusted them, about what was important for them in their lives," McClinton said.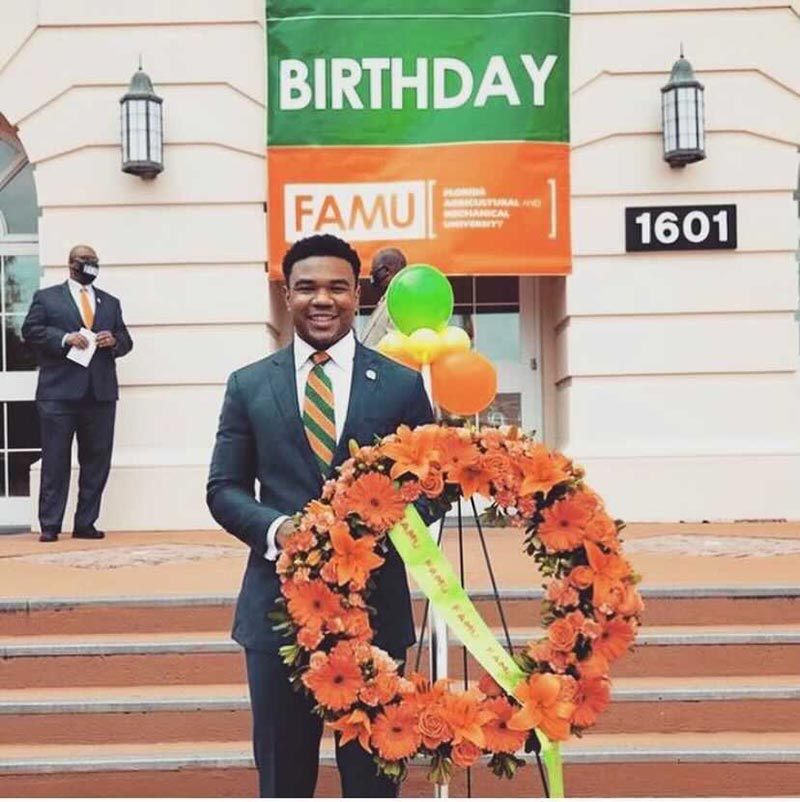 McClinton has been serving in student government for three years. He said Black students like himself often face structural issues that have made the pandemic disproportionately harmful and traumatic for them: Loneliness. Limited access to resources.
"FAMU sits in a food desert, and there is a lot of food and housing insecurity that students are having to work through at the moment," McClinton said. Pandemic-related job losses hit his classmates hard. "Specifically college students working to pay their way through college — their lifestyle has been completely upended."
As university officials work on the next budget, McClinton plans to request additional support for the on-campus mental health clinic. McClinton said the office has held more group counseling sessions for people from all backgrounds, because a lot of students are having "similar problems that they can talk about in group settings."
McClinton said he was never a big video game player, but now he has added that to his mental-break regimen, a small way to "alter his experiences."
"For us, we have had a great demand for counseling services for a few years now, and we've had to hire more staff," said Anika Fields, the director of the Office of Counseling Services at FAMU.
The psychologist said many students prefer face-to-face consultations over the office's telephone screening and consulting therapy sessions, especially students who are experiencing "loneliness, sometimes [for] the first time in their life."
And for students who were already getting mental health support, the pandemic and racial justice protests increased individual demands.
"We had more appointments for students, because the students that we did see needed to be seen more than we normally saw them," she said.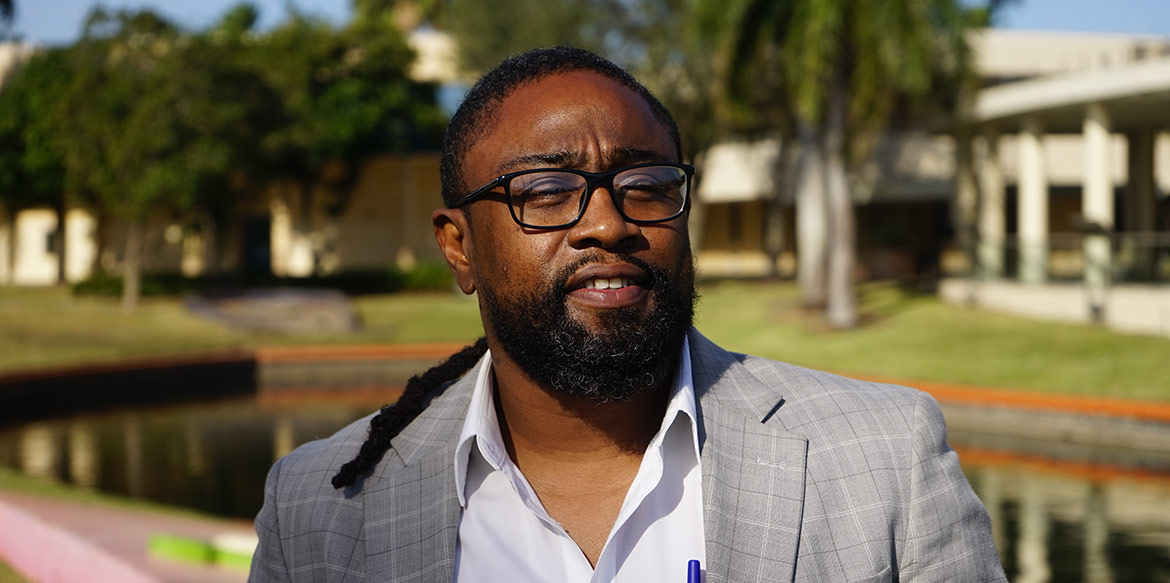 Culture Shift Needed
Prendergast said the way in which mainstream culture invalidates Black mental health needs a dramatic shift.
"Unfortunately, young Black men and young Black [people] — we're seen differently. We're seen as angry or uncontrollable," Prendergast said. "We really need the resources and funding to help battle this mental health dilemma we're facing. From elementary school to middle schools, from a lower level up to a higher level, there needs to be more funding, more resources. I really hope that more is done, especially for HBCUs."
Fields, at FAMU, said she advocates for more mental health literacy, because she wants to continue the rapid cultural shift. She said the office could use more staff and funding, especially after the school experienced a pandemic-related budget cut last summer.
She said parents are also key to making mental health therapy more acceptable.
"I talk to parents all the time: 'Please don't tell your students that they will be OK and that they don't need to go to counseling.' Because if they say that they have a problem, they have a problem," Fields said.
She said the stigma of mental health therapy is still there, but it has "definitely decreased a lot."
"There are a lot more students who don't mind people knowing that they're in counseling," Fields said.
Funding for "Class of COVID-19" was provided in part by the Hammer Family Charitable Foundation and the Education Writers Association.