Finding the Lost Children of Migrant Farmworkers
These women search for farmworkers' children, to help educate them. COVID-19 made their jobs harder.
TAMPA — E.V. was 17, just about a week away from finishing her senior year in New Orleans and becoming the first in her family to graduate high school, when her parents split up and she had to move with her mother and three younger siblings to Tampa.
She discovered that her credits didn't match Florida's graduation requirements. Soon, she began working in the fields, picking eggplants alongside her mother.
"It was extremely difficult. Sometimes they yell at you, if you do things that are not right, if you're not fast enough," recalled E.V., whose parents brought her to the U.S. from Mexico when she was a baby. Florida Public Media is not using her full name, because she is undocumented.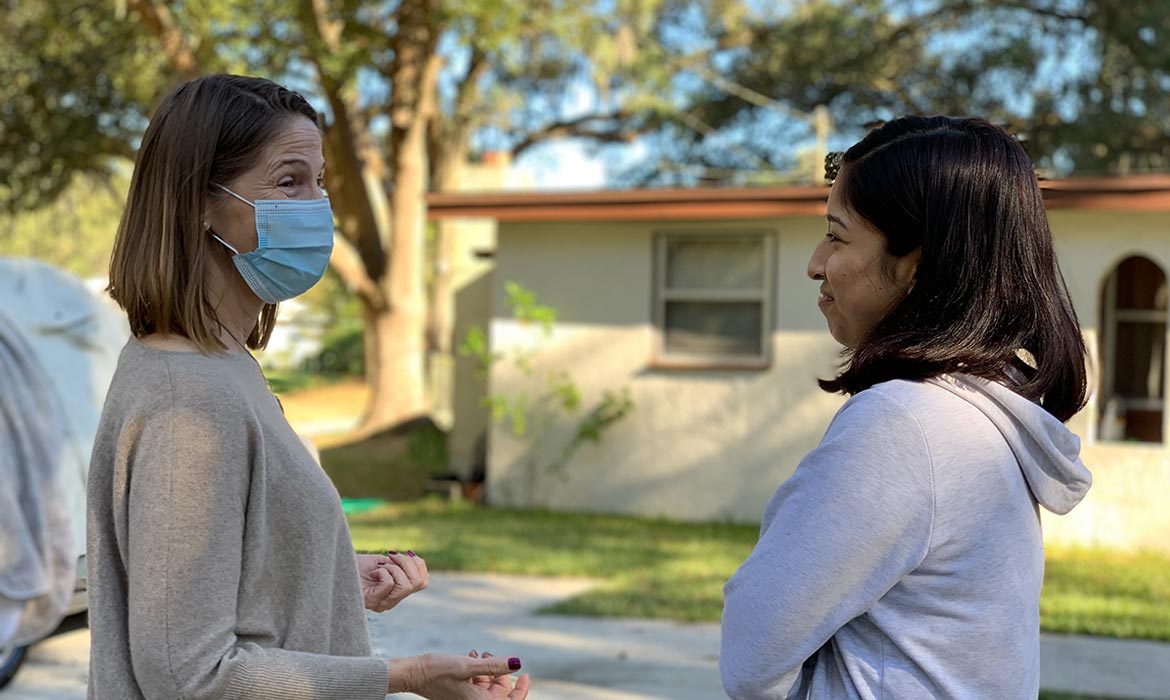 Then came the coronavirus pandemic. Daycares closed, and E.V. stayed home to care for her 4-year-old sister, while struggling to study for an exam that would grant her a diploma.
A tutor from the Hillsborough County Public Schools migrant education program learned of E.V.'s struggles and helped her study and pass the test she needed to finish high school.
"I'm so completely grateful for her, because if it wasn't for her, I probably wouldn't even have anything," E.V. said. 
Her tutor was part of a federally funded program that has existed since 1966 to help educate the children of those who pick the fruits and vegetables that land on our dinner tables. It's called the Migrant Education Program.
Across the country, these teachers, tutors and school advocates work to help the children of farmworkers, long considered among the most vulnerable and disadvantaged children in the U.S. They move from place to place, often live in poverty and drop out at high rates as teenagers. 
The coronavirus pandemic amplified all the challenges they already faced. Economic hardships forced many teenagers, like E.V., out of school and into the fields.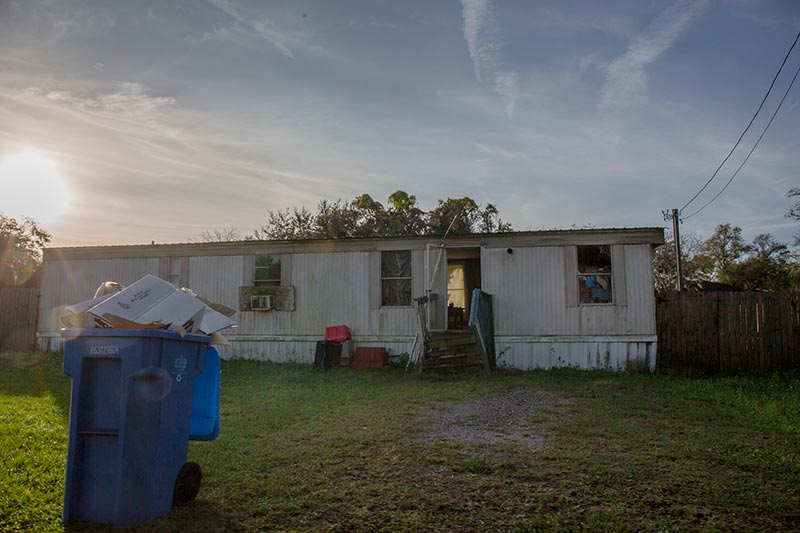 Social distancing precautions also made the work of finding farmworkers' children and helping them harder. After several years of decline, enrollment in the migrant education program is down even further, which means less funding and fewer staff members to help children whose needs are greater than ever before.
"I'm seeing a greater number of high school kids not wanting to stay engaged in high school," said Carol Mayo, who supervises the migrant education program in Hillsborough County, the eighth largest school district in the nation.
"That has been a sad thing. And we try everything. I mean, other than just driving by and putting them in our cars and taking them to school, it's nearly impossible to convince them."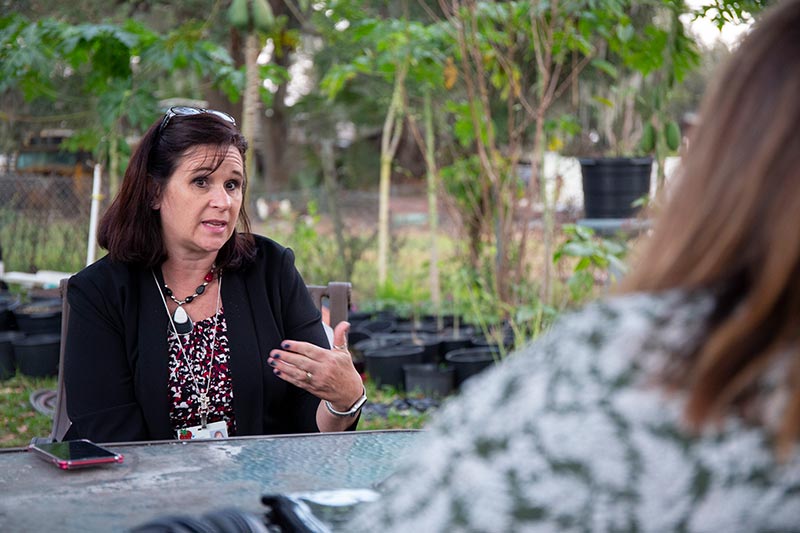 Finding Children Who Need Help
Before the pandemic, Grace Rosa and Ines Colon — two women from Mayo's staff — would drive their white SUV in and out of trailer parks near the strawberry fields east of Tampa where many migrant farmworkers live, looking for children who might not be in school but should be.
Blankets typically covered the trailers' windows from inside. But the women would spot clues, like kid-sized clothes hanging on laundry lines or an abandoned bike laying on its side.
Along one of these dusty roads in the fall of 2019, they said they found about 20 children who had recently arrived from Guatemala with their families.
"We pulled up, and there were kids just running everywhere. They would run out and run back in," Colon recalled.
The parents were undocumented farmworkers and had not signed their children up for school.
Fluent in Spanish, Rosa and Colon struck up conversations with them. With the help of several colleagues in the migrant education department, they convinced the parents that the nearby public school was safe, arranged vaccinations for the children and helped them complete paperwork to get the kids enrolled.
Face-to-face interaction is vital to Rosa and Colon's job, which they describe as part detective work, part sales and part ministry.
But for safety reasons, the school district decided that in-person contact was off-limits, once coronavirus hit.
For Rosa, reaching out to families remotely has been "really hard."
"It's so different to interview somebody over the phone, than to be there with them," Rosa said.
Text messages, phone calls and WhatsApp have become their main tools of communication.
When schools closed last March to slow the spread of the coronavirus, the migrant recruiters sometimes drove a van equipped with Wi-Fi and parked it near migrant encampments, so children could log on to virtual classes.
When Hillsborough County began the 2020-21 school year in late August, the district discovered more than 7,200 children were missing from the rolls.
Social workers fanned out across the county to find these children, and eventually whittled down the overall number of those who had disappeared for unknown reasons to 330, according to a district spokeswoman.
The Hillsborough County migrant education program alone is missing close to that many students. Comparing December 2020 to the previous December, it's down 278 students, according to data collected by the district.
The decline comes amid a downward trend in enrollment over the past five years but "is larger than expected," said Mayo of the Hillsborough County migrant education office.
What happened to these children remains a mystery.
"We're still working on getting them," said Colon. "We don't know if they're here. We don't know if they have left. They haven't quite surfaced anywhere."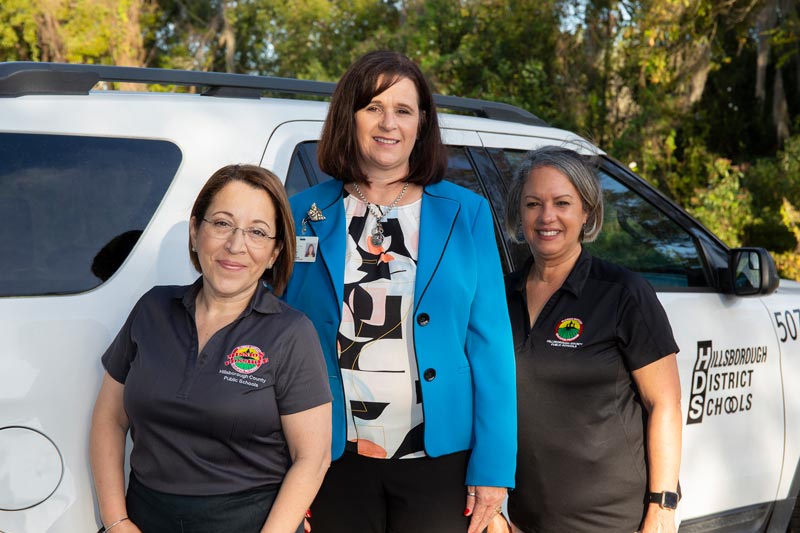 A Long History Of Vulnerability
The nature of migrant farmworkers' plight was first brought to the attention of the nation in the 1960 documentary "Harvest of Shame" by renowned journalist Edward R. Murrow.
The show aired on CBS the day after Thanksgiving, shedding light on the modern-day slavery endured by farmworkers who migrated with the crops. Most were American citizens. Video images showed them negotiating meager wages and climbing onto crowded trucks to take them to farms.
"This is Florida," Murrow said. "One farmer looked at this and said, 'We used to own our slaves. Now we just rent them.'"
"Everyone who knows anything about this situation agrees that the best hope for the future of the migrants lies in the education of their children. But for the children of migrants, education is not easy to come by," Murrow said.
By 1966, Congress created the Migrant Education Program, to ensure children of farmworkers went to school and received extra tutoring. The program was created in an era when then-President Lyndon Johnson led a series of reforms aimed at fighting poverty.
"The government recognized that children from migrant backgrounds were dropping out of school at alarming rates," said Ann Cranston-Gingras, director of the Center for Migrant Education at the University of South Florida.
"In fact, students from migrant farmworker backgrounds have often been called the most educationally disadvantaged group of students in the United States," she said.
A key part of the program is offering supplemental instruction and tutoring for public school students as they move from place to place in the midst of the school year.
"You may be doing fractions in Florida, but when you move to North Carolina, they are doing decimals — but you haven't had decimals yet," said Cranston-Gingras.
"So the supplemental instruction provided by the migrant program tries to mitigate that gap."
The Migrant Education Program still exists today and is funded at $375 million annually nationwide, although most farmworkers now come from Mexico and Central America.
"These families are critically important to the way all of us lead our lives," said Liz King, education director at the Leadership Conference on Civil and Human Rights in Washington.
"A lot of what is happening for these families and their communities, for these children, is they are rendered invisible. They are left out of the conversation. One of the important roles of federal funding is to shine a light and make clear these children are a priority," she added.
Their immigration status shouldn't — and doesn't — matter, said Mayo, the program supervisor in Hillsborough County.
"It is a community's responsibility to ensure that we welcome any student, regardless of whether they're documented or undocumented," she said.
"And just for the record," Mayo said, "that's not something we ever ask. It's none of my business. It should be nobody's business, whether a child is documented or undocumented. Every child is entitled to a free public education."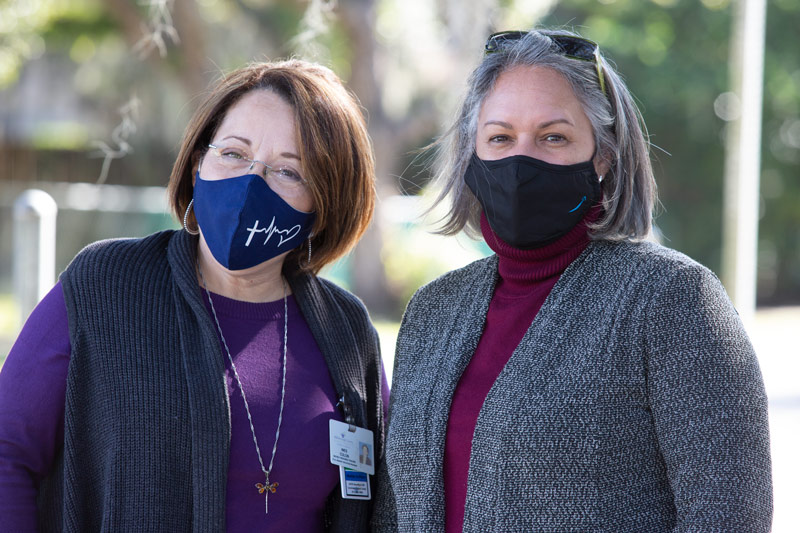 A Constitutional Right, But Obstacles Remain
The right to a free public education for all children is enshrined in the U.S. Constitution, but for many migrants, that right has been increasingly difficult to exercise in recent years.
Two decades ago, the federal government counted more than 847,000 migrant children, according to the U.S. Department of Education. That's down almost two-thirds, to 303,760, as of the latest count in 2018-19.
Nationwide, 215,787 received migrant student services that school year. That means nearly 88,000 children were eligible for help but didn't receive it.
Shifting immigration patterns and changes in the agriculture business partly explain the decline in migrant students, according to leaders of migrant education programs across the country. More farms now hire foreign workers to come in on special short-term H2A visas. These workers rarely bring their families. Also, Mayo said, some people leave the farms where they work for jobs in construction or other industries.
During the Trump administration, undocumented parents were increasingly scared of deportation.
Still, Florida's migrant education teams have been very successful in helping students statewide, reaching 98% of the migrant youth population, according to a state report from 2018-19.
But coronavirus brought a new set of unforeseen challenges. Mayo said the pandemic pushed this already vulnerable community to the edge.
"In the summertime, these migrant farmers and workers that were either still working or didn't travel because of the pandemic — and they all live in the same neighborhoods — there was a big outbreak of illness, actually COVID, parents getting infected with COVID," said Mayo.
"They themselves experienced the sickness, and so when schools started, they were truly afraid to send their children to school."
Lack of health insurance was also a big concern for migrant farmworkers, according to Mayo.
"They don't have health care. They have to make appointments or get up at the crack of dawn and go wait in line and get their child seen at the health department," she said.
Sometimes parents would ask for a ride to take children to the doctor, which normally the migrant education team would have done, willingly. But due to district-wide coronavirus precautions, they couldn't.
Rosa and Colon used to visit local farmers' markets once a week to look for school-age children to enroll. But it got too risky; hardly anyone was wearing masks.
They began delivering food from local pantries and charities to help get families through and relied on phone calls to contact people.
Over time, the migrant education team has been able to resume some in-person visits. They've learned to carry extra masks in case the parents they meet don't have any.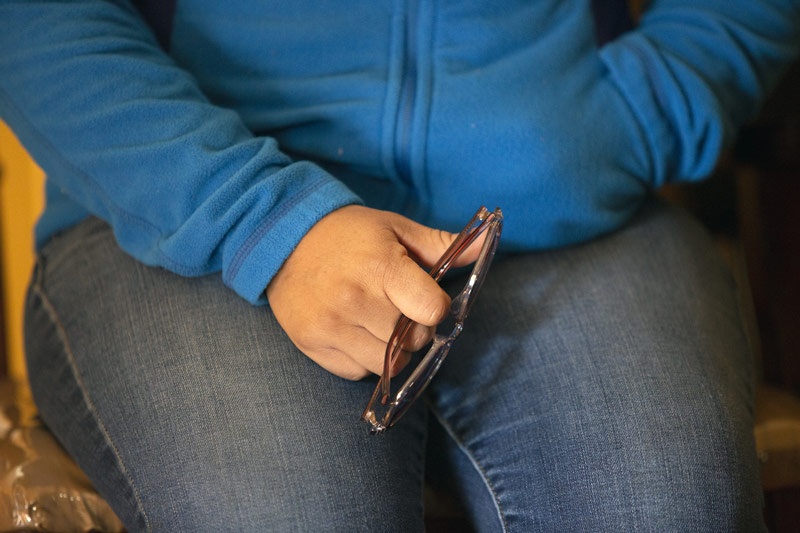 One day in December 2020, a co-worker told Rosa and Colon that a mom with four kids had called that morning to say she needed help.
She was 33 and from Mexico. She said she picks strawberries and chili peppers. Florida Public Media is not using her name, because she is undocumented.
Her husband was deported eight days prior, she said. She has four children, ranging from elementary to high school. Now, she said, her oldest son was threatening to quit school and assume responsibility as the "man of the house."
Speaking Spanish, the mother shared some of the hard conversations she had been having with her son: "'I make very little, and suffer more,' I tell him. 'And I don't want that for you.'"
She got as far as the sixth grade herself, and she wants better for her children, she said. Now that she is alone, if a COVID-19 outbreak closes her kids' schools or classrooms, even for a short time, she doesn't know how she will manage.
The woman shared with Colon that her husband had abused her physically. She had called the police on him. As she began to cry, Colon put a hand on her back.
"I'll talk with the advocates at the schools, and they can go ahead and reach out to the social workers," Colon said.
"They are going to need to give her some sort of therapy, too, for the kids, because it is affecting the kids," Rosa added.
It isn't their job to get these kids into therapy, but Rosa and Colon wanted to make sure they did all they could to help them stay in school.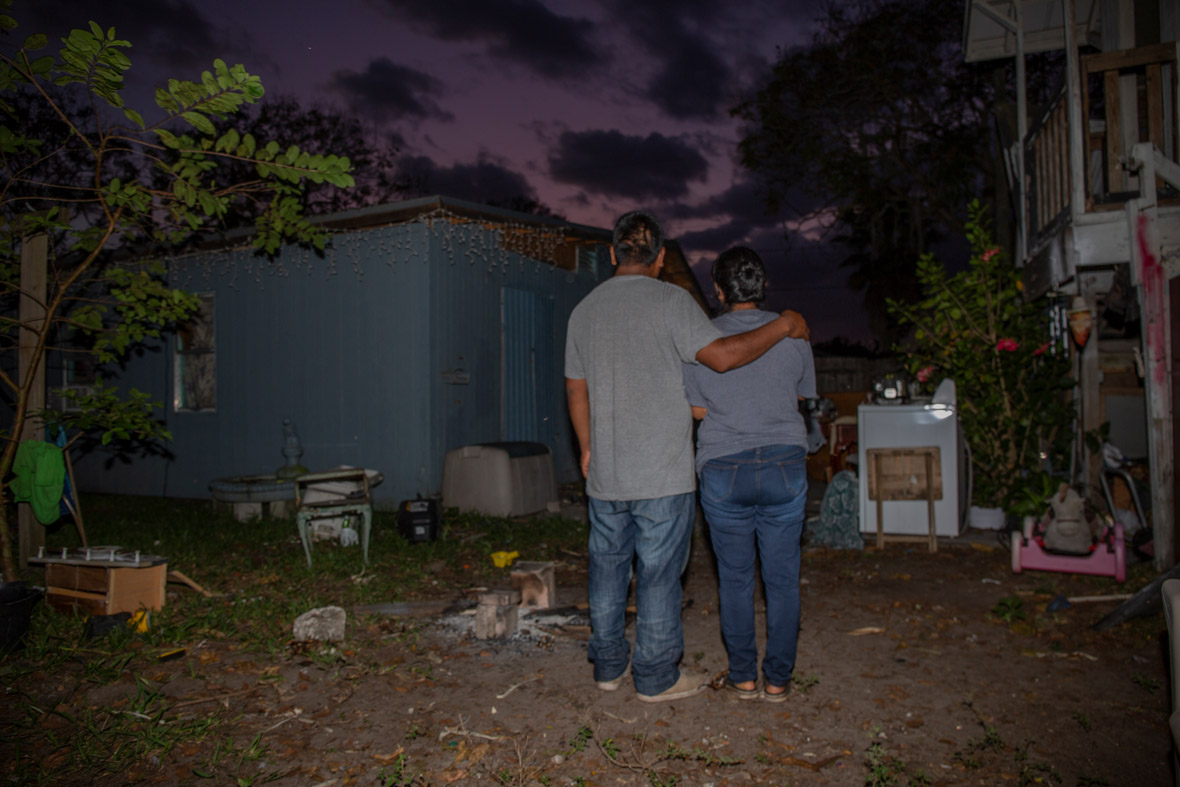 Staying On Track, Despite Difficulties
Too often, teenagers in farmworker families leave school before graduation — to work.
"I have seen many parents that opt to take their children to the fields," said Jose, speaking Spanish. Florida Public Media is not using his full name, because he is undocumented. He said financial pressures often compel older kids to start working before they have a chance to finish school.
"I have taken my daughter to the fields, too," he said. "Not because I want her to be in the fields, working. I took her so that she could see how difficult of a job it is in the fields, so that she will not be there, and so that she will have a better future."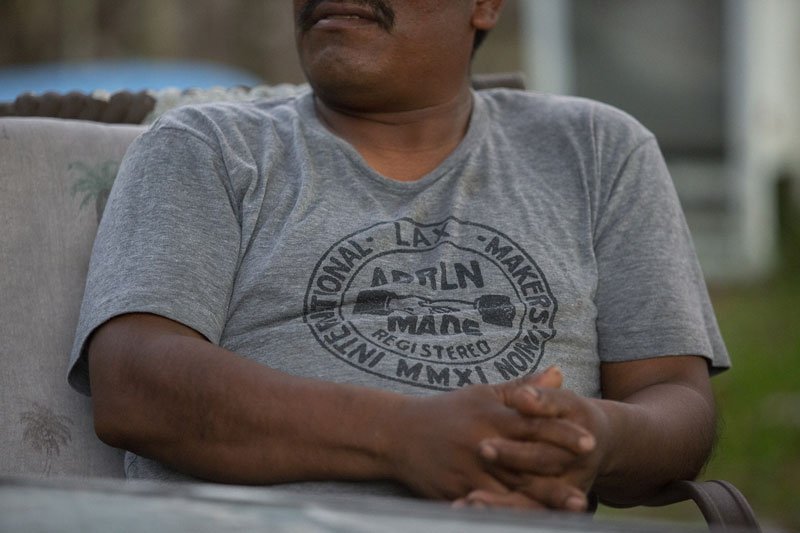 That lesson from the strawberry fields stuck with his 13-year-old daughter, Ashley.
"I remember there were a lot of people there, they were stressing out about where to put stuff, they were saying how their backs hurt and how they were really tired," she said.
Ashley has received tutoring and support from the migrant education program. To her, the math help was especially important.
"I want to do agriculture engineering or animal production systems engineering," she said.
When coronavirus arrived, Ashley said she and her family stayed home as much as possible for months. Though online learning was difficult, tutors from the migrant education program helped her understand her lessons. And, she said, she managed to stay on the honor roll.
Funding for "Class of COVID-19" was provided in part by the Hammer Family Charitable Foundation and the Education Writers Association.