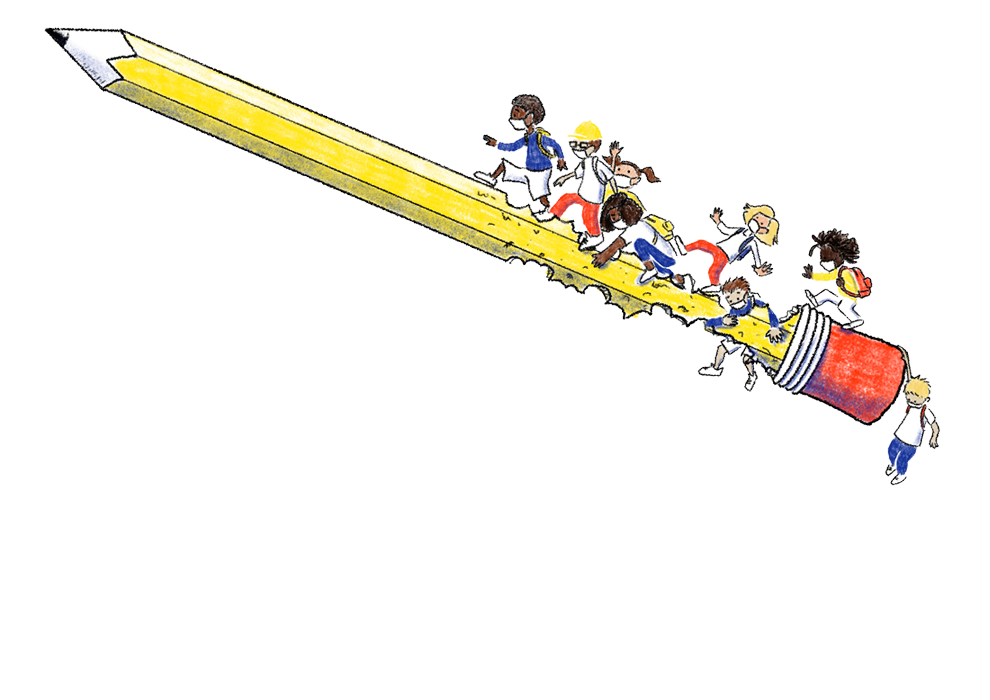 Class of
Covid-19
An Education Crisis for
Florida's Vulnerable Students
About This Project
COVID-19: A public health crisis — and an educational catastrophe.
Hundreds of thousands of Florida children have not been in a classroom for nearly a year. They've been learning through a screen — or not showing up for classes at all — because of the pandemic.
In January, tens of thousands of parents got letters from Florida school district leaders practically begging them to send their kids back to school. Learning remotely just wasn't working for these students, and they were falling behind. Failing.
The pandemic has been hard on nearly everyone, but it's worse for those who were already at a disadvantage. Without urgent solutions, COVID-19's toll could be catastrophic for Florida's most vulnerable students.
Read Class of Covid-19 Newsletter Archives
This limited-run newsletter dives more deeply into "Class of COVID-19," featuring reporter's notebook-style observations from our team of journalists. Plus, we bring you the latest news and research on some of the most urgent questions facing education right now.
Listen
Class of COVID-19: An Education Crisis For Florida's Vulnerable Students
Listen to our audio special featuring
the stories of "Class of COVID-19."
Intro to Insecurity
Poverty, hunger, housing instability, lack of Internet
access, fear of deportation: these barriers are hurting
students' ability to get the free public education they're
guaranteed under state and federal law.
Finding the Lost Children of Migrant Farmworkers
Children of farmworkers have long been considered among the most vulnerable and disadvantaged children in the U.S. They move from place to place, often live in poverty, and drop out at high rates as teenagers. The coronavirus pandemic amplified all the challenges they already faced. A special group of teachers, tutors, and school advocates works to help these kids stay on track — but first, they have to find them.
Meet One Woman On A Mission To Find Hundreds Of Kids, Lost To Their Schools
Since the start of the pandemic, nearly 800 students in Broward County Public Schools — the state's second largest district and the sixth largest in the U.S. — have completely stopped going to school. By the time Lilia Francois gets behind the wheel, a school has tried everything else to locate the child missing from class.
'The Slide Is Real': Many Online Learners Have The Most To Lose
Nearly a year after schools around the country closed abruptly in an unprecedented effort to slow the spread of the coronavirus, millions of kids are still learning remotely. National surveys have shown that many of these virtual learners are students who face some of the greatest challenges to success online: low-income students and students of color.
Beyond the Classroom
Many of the problems that get in the way of kids being successful in school seem to have nothing to do with education itself. To help their kids survive and recover from this crisis, parents say they need affordable housing, internet access, food, transportation, health care and legal protection regardless of immigration status.
87,811
Number of students missing from Florida school districts since the pandemic began. [Source]
23
%
of adults with children in Florida have slight or no confidence in their ability to pay rent or mortgage on time. [Source]
16
%
of adults with children in Florida sometimes or often do not have enough food to eat. [Source]
Underlying Conditions 101
Developmental disabilities, systemic racism, trauma:
sometimes students have to overcome challenges that are
entirely out of their control. The pandemic has cut off
support systems that are critical to their success.
How One School For Fragile Kids With Disabilities Navigated COVID-19 Closures
School shutdowns during the pandemic required a lot of parents to try to be teachers. For parents with children who have disabilities, COVID-19 has asked them to be speech therapists and occupational therapists, as well. The principal of a small charter school in Miami that serves kids with disabilities found a way to get her neediest students through the tough closures of last spring.
For Survivors Of Trauma At School, Pandemic Is One More Disruption
For the senior class at Marjory Stoneman Douglas High School in Parkland, the trauma and isolation of the pandemic has been layered on top of an already tough few years in school. We checked in with students and teachers about what it's like to finish high school during a pandemic while still trying to heal from the violence that upended their time at the school.
Black Students At HBCUs Embrace Therapy Amid Pandemic And Racial Injustice
Students at historically Black colleges and universities in Florida are finding different ways to cope with enduring illness, grief, family obligations and uncertainty. For the multiethnic Black community, COVID-19 has been an added stressor atop another centuries-long pandemic: racial injustice.

I don't think we know yet the long-term impact of this on our children, but we do know that we can't afford to lose a generation.
Debra Pace, Osceola County School District superintendent

So many students just say, 'I feel lost.'...I think the isolation, the virtual learning, everything else that's going on, has taken its effect on every student in some way.
Jason-Anthony Prendergast, Florida Memorial University Counseling and Support Services director

I think that [this situation] will definitely hurt not only me, but probably everybody who's doing online school right now — like the entire generation of students.
Eden Samara, Marjory Stoneman Douglas High School senior
Watch
Class of COVID-19: An Education Crisis For Florida's Vulnerable Students

Watch our TV special featuring the stories of "Class of COVID-19" and conversations with policymakers.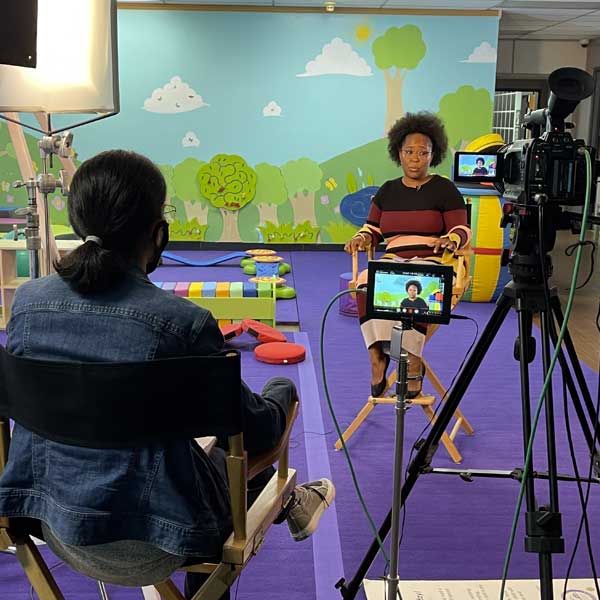 Independent Study: Power and Money
As the state Legislature gavels in for the first time since COVID-19
transformed the lives of Floridians, lawmakers will consider how to
address a pandemic-related budget crisis while meeting unprecedented
need. Education is one of the biggest slices of the state budget pie,
and local leaders are already strategizing how to get their share.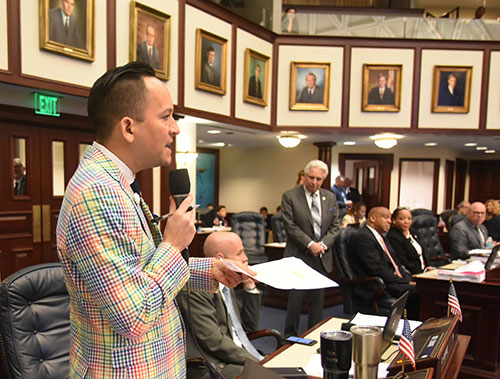 The Uncertain Future Of Bright Futures
Florida's Bright Futures scholarship was cut significantly following the Great Recession, with eligibility changes that ultimately excluded many low-income students and students of color. The program was partially restored only a few years ago — although some lawmakers, like Democratic Rep. Carlos Guillermo Smith of Orlando, would like to see it expanded. Will the merit-based scholarship be on the chopping block again, as the state grapples with the economic fallout of COVID-19?
Read or Listen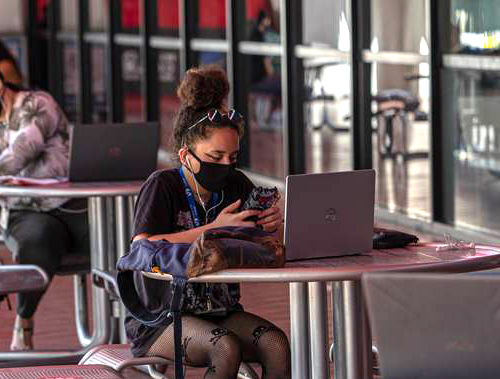 As he ascended into his new office earlier this year, Florida Senate President Wilton Simpson floated the possibility of increasing tuition at public universities for the first time since 2013. A tuition hike would come as lawmakers are dealing with a state budget hit hard COVID-19. In this upcoming episode of WLRN's The Sunshine Economy, we hear from public college and university presidents in South Florida about the budget dilemmas they're facing because of the pandemic-related economic downturn — and whether students will be the ones who ultimately pay the price.
Read or Listen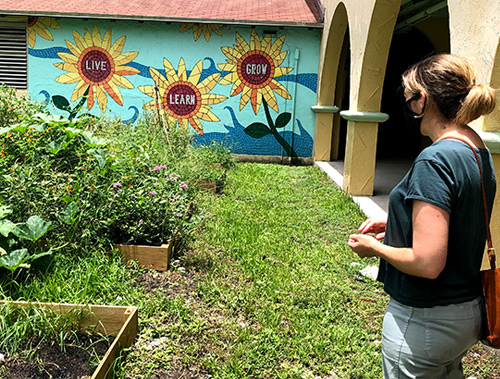 The Pandemic v. The PTA
COVID-19 has starkly exposed the economic and racial divides at Morningside K-8 Academy, a dual-language magnet school in a gentrifying neighborhood in Miami. The parent-teacher association at the school has worked over the last several years to bring in resources that benefit all Morningside students, including field trips and a poetry enrichment program. But it's easier to do what's best for the community when it's the same as what's best for one's own individual child — and for some parents, the pandemic has pitted those priorities against each other.
Read or Listen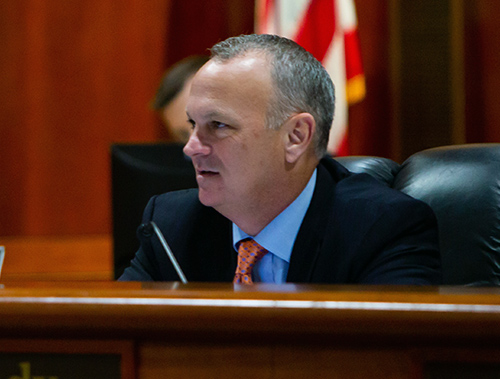 How COVID-19 Accelerated The Loss Of Local Control Over Florida Schools
The Florida Constitution gives locally elected school boards authority over the public schools in their counties — but, for years, the Florida Legislature has chipped away at the once-sacrosanct ideal of local control in public education, one piece of legislation at a time. That was especially true under former Republican House Speaker Richard Corcoran. Now Corcoran is state education commissioner. And he has used his position to force one of the biggest battles yet over local control of education: a mandate to open schools in a pandemic. We dive more deeply into this phenomenon in an episode of WLRN's The Sunshine Economy.
Read or Listen
Continuing Coverage
Public media organizations across Florida are continuing to report
on how COVID-19 has upended education for our state's most vulnerable
students. Click to read or listen to these related stories:
This project was brought to you by...
Journalists from newsrooms across the Florida Public Media network collaborated
to tell these stories about how COVID-19 is affecting public education. This
project received financial support in part from the Hammer Family Charitable
Foundation and the Education Writers Association.